DIGITAL MARKETING AGENCY IN JOHANNESBURG
Boosting website traffic, SEO rankings, sales leads, revenue and business growth since 2012!
Digital  Marketing Agency & Web Design company in Johannesburg South Africa. iNetAxis provides creative Web Development, paid Google Ads digital advertising, Search Engine Optimization SEO, eCommerce Website Design, eCommerce Marketing, Internet Marketing, Social Media Marketing and Social Media Advertising  to small business, start ups, entrepreneurs and corporate clients in Johannesburg, Sandton, Pretoria, Gauteng, Durban, Cape Town and surrounding areas in South Africa.
We have been helping businesses gain Returns on Investments from advertising their businesses over social media platforms and search engines  – thus boosting traffic, sales leads and sales from the internet since 2012.
Grow Your Business With Growth Focused
Digital Marketing Agency In Johannesburg South Africa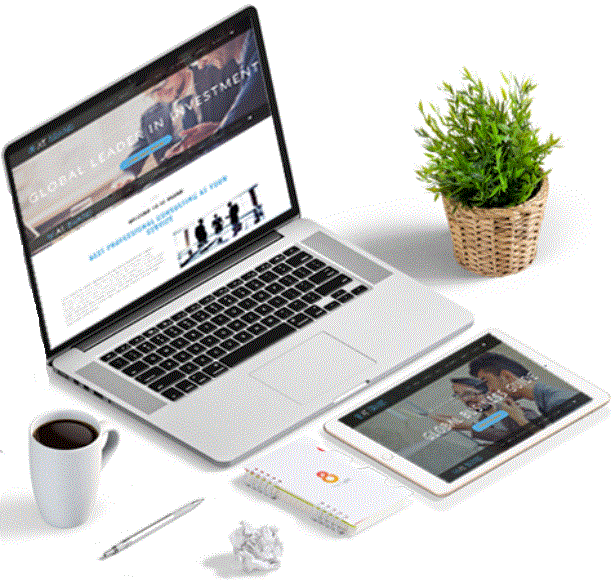 iNetAxis Marketing & Web Design
PERFOMANCE DRIVEN DIGITAL MARKETING AGENCY THAT PRODUCES RESULTS
iNet Axis Marketing is a young and dynamic digital marketing agency in Johannesburg South Africa offering many integrated advertising, web development and various internet marketing services to businesses in South Africa helping them to establish online.
We are a reliable digital marketing agency in South Africa which believes in giving end to end advertising solutions to small businesses, SMMEs and enterprises providing pragmatic solutions including:
WEB DESIGN & DEVELOPMENT
SEARCH ENGINE OPTIMIZATION
ECOMMERCE WEB DESIGN
SOCIAL MEDIA MARKETING
WEB DESIGN & DIGITAL MARKETING AGENCY PROJECTS
DIGITAL MARKETING AGENCY SERVICES
Innovative Multi-channel Digital Marketing Services That Targets Your Audience At Any Buying Stage And Customer Journey
Boost your online presence, online popularity, website traffic, sales leads, sales, revenue and business growth with
one of the best
digital advertising agencies in South Africa
. Let's grow your business with our results focused online advertising services.
Database driven websites for schools, medical, real estates, small businesses, entrepreneurs, directories, NGOs & churches.
Fine tuning your website making sure it is is search engine friendly thus ranks high on Google, Yahoo and other local and international search engines.
Employing innovative digital marketing strategies that increase your online visibility, drive traffic and sales leads for your business.
Harnessing the power of Facebook, Instagram, Twitter, Linkedin and other social platforms to promote your brand, products and sales online.
Building user friendly and easy to use dynamic online stores integrated with shopping cart softwares and secure payment gateways.
Paid search & social advertising which involves paying search engines, social media & publishers for displaying your banners and adverts.
Looking for a top digital marketing agency in Johannesburg South Africa to grow your business? You are in safe hands. iNetAxis is one of the best among the top 100 digital advertising agencies in South Africa renowned for employing digital strategies that produce results. Our team's skill sets consist of expert web developers, SEO specialists, Social Media Marketing gurus and pay-per-click advertising professionals with more than ten years in the South African creative and multi media space.
Although we are rooted in Johannesburg Gauteng we provide integrated advertising solutions to entrepreneurs, startups, small businesses and corporate clients anywhere in South Africa.  Lets boost your online presence, website traffic and sales leads for your business in Gauteng, Western Cape, Eastern Cape, Mpumalanga, Limpopo, Freestate, Eastern Cape and Northern Cape provinces South Africa. Feel free to contact us and get in touch with iNetAxis A-Team to get business to your business.
Digital marketing (also known as online marketing) is the component of marketing which involves promoting your business, brand, services and selling products online through digital channels. It involves communicating using text, audio visuals, graphics and various messages and content through channels such as emails, web based platforms, mobile devices, search engines (eg Google, Bing) and social platforms (eg Facebook, Linkedin, Instagram, Twitter).
A digital marketing agency is a specialist marketing firm which helps brands promote products, services and connect current and prospect customers over digital channels. They are hired by businesses and corporate brands to manage their marketing to reach consumers through emails, websites, search engines and social media platforms. It connects brands with potential customers targeting them at every stage of their buying journey.
Research Trends
Research Trends & Fresh Ideas
A digital marketing agency will research what is working and what is not and come up with fresh cutting-edge ideas.
Digital Marketing Strategy
Strategy That Produce Results
Crafts a well thought out digital marketing strategy aligned with your business goals to achieve your marketing objectives.
Mapping A Customer Journey
And Persona Development
Mapping and customizing a customers mindset from presale phase of awareness to post-sale loyalty and advocacy.
Digital Marketing Consulting
Suggest innovative ideas
Helping you formulate digital marketing strategy, sales plan, establish realistic KPIs and metrics that matter most.
Content Creation
User Centered Content Creation
Crafting engaging user centered content that targets current and prospective customers at every stage of their buying journey.
Marketing Campaign Setup
Strategy That Produce Results
Determine campaign goals, set up budget, bidding strategy, target audience, demographic, location, Ad creatives and placement.
Ad Management & Monitoring
And Persona Development
From audience targeting to AB testing, quality score improvements & reporting. We take care of your advert campaigns.
Data Analytics & Reporting
Measure Results
In-depth analytics and robust reporting to measure and improve campaigns. Analyze metrics such as clicks, reach, conversions & sales.