Affordable
Website Design Prices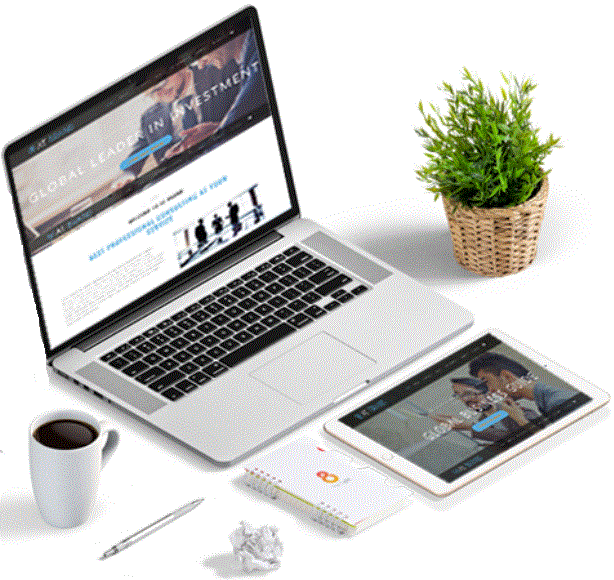 WEBSITE DESIGN PRICES IN JOHANNESBURG
Affordable Website Design Packages From R2,500 in South Africa!
Are you looking for affordable
web design prices in Johannesburg South Africa?
iNetAxis Marketing web design company and
digital marketing agency in South Africa
has more than ten years helping entrepreneurs, start ups, small business and corporate clients in South Africa establish website designs fine tuned to attract traffic and convert visitors into buying clients  at cost effective rates.
How Much Does Website Design Cost in South Africa?
Website design costs in South Africa
is influenced by many factors. It can be dependent on how much resources are employed, materials used, hours of service, number of pages created, platform used and skills level of the developer working on your project.
AFFORDABLE WEBSITE DESIGN PRICES JOHANNESBURG SOUTH AFRICA
Compare web design prices in Johannesburg South Africa and choose the best website design package that meets your business marketing budget and needs.
BASIC
Simple Site
 Basic website
Home
About
Contact
For start up
SMALL BUSINESS
1- 8 Pages
Basic Functions
+ Blog function
+ Livechat
+ Galleries
+ Basic invoicing
CMS
Content Management
e-Commerce shops
Real estates
Hotels & Travel
Online News
Online Magazines
DIRECTORY
Content Management
R12,500
multi users/vendor
 Directory system
Galleries
Categories
Locations
User management
Now That You Know Our Website Development Packages
WEBSITE DESIGN PRICES IN JOHANNESBURG
Check our website development process and how our website design works.
Website Design Brief

Send us your website design and development requirements detailing your expectations, budget, features, color scheme, functions or other project examples.

50% Deposit Payment

Upon approval of our quote, a 50% down deposit is payable enabling us to commit and getting all materials required

Website Content Creation

Upon receipt of all your content, our designers and content copywriters will coil your content and incorporate it on the site.

Website Installation

If you are hosting on your own servers we will make sure we install it on your domain making sure all standards are met
Website Design Concept

An account manager appointed for your project, usually our professional web developers will create a concept which you will approve

Website Testing

Upon completion, our SEO managers and management will test all functionalities, softwares, optimization until it passes our standards

Website Publishing

Upon receipt of the 50% balance payment we will publish the website and assist with some basic SEO submissions and marketing
LETS GET STARTED WITH YOUR WEBSITE DESIGN
Why Choose iNetAxis Website Design For Your Next Design Project?
Affordable Website Design Prices in Johannesburg South Africa
Affordable Website Design prices in Johannesburg South Africa is not the only factor that attracts small businesses, start ups and corporate clients to iNetAxis website design company in Johannesburg. Our team skill sets includes website developers, graphic designers, SEO specialists and digital marketing consultants with vast experience growing businesses in South Africa.
Note: Our website design prices in South Africa is not just a "One size fits all" scenario. A definite quote is raised with packages differing influenced by your custom specific requirements, number of pages needed, custom extended modules, time frame, urgency, developer's skills levels and marketing goals of your business. After reading carefully about and comparing our affordable website development packages, discuss your custom requirements with our website designers and make sure we are on the same page when it comes to your expectations, deliverables, design brief, time frame and pricing.
A website design price for start up may not be the same with website design pricing for small business, eCommerce online shop, marketplace or advanced database driven website with advanced functionalities. You need to understand custom features and functionality that your website require then inquire with our South Africa development team for a definite quote which meets your business marketing budget and needs.
AFFORDABLE WEBSITE DESIGN PRICE FOR EVERY BUSINESS IN SOUTH AFRICA
iNetAxis creative website design agency has experience in crafting beautiful functional Content Management Systems for travel agencies, real estate companies, eCommerce online shops, accounting firms, schools, advanced database driven portals, classifieds, directories and small businesses in different niches in South Africa. Our professional website developers in Johannesburg South Africa are fluent in HTML, CSS and Open Source website design platforms including WordPress, Joomla, WooCommerce, Shopify and Magento.
Although we are headquartered in Johannesburg Gauteng, we provide affordable website design prices and web development packages to companies in Sandton, Midrand, Soweto, Randburg, Roodepoort, Krugersdorp, Centurion, Pretoria, Durban, Cape Town and surrounding provinces in South Africa. Since our services are delivered online, it has become more easier to work with clients from anywhere in South Africa. Zoom, Google Meet and Microsoft Teams have made our communication with you so convenient. Let's discuss your website design and or website marketing requirements, specifications and custom website development instructions.
Don't get scared of expensive website design prices in South Africa. Hire competitively priced website developers for your next website design of your brand. Contact iNetAxis Marketing team for a beautiful website which attracts traffic and convert visitors into loyal buying customers without breaking the bank.
Your business may be interested in SEO Prices in Johannesburg | eCommerce Website Design Prices South Africa | eCommerce Website Design | Social Media Marketing