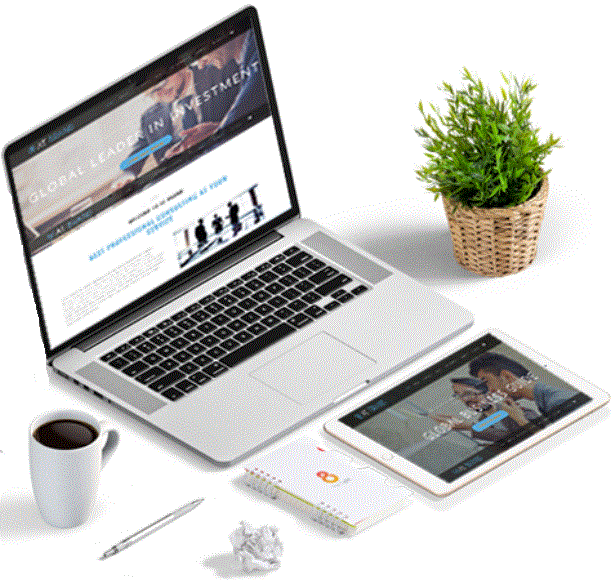 DIGITAL MARKETING SOUTH AFRICA
Technology has changed how consumers interact and engage with brands in 2022. Increased access to internet and internet enabled devices in South Africa means that your customers and potential customers (and their cats) now stay online.
Your business needs a good digital marketing agency in South Africa to help you promote products and services through digital channels such as social media, search engines, websites, emails and mobile apps.
Our digital marketing services in South Africa are not a "One size fits all" solution. We provide end to end digital solutions to your business to go digital and become successful in this digital age. We understand that sales is the lifeblood of any company.
Grow Your Business With Professional
DIGITAL MARKETING SERVICES IN SOUTH AFRICA
iNetAxis Marketing is an experienced digital advertising agency in Johannesburg South Africa with a track record of providing digital advertising services to small business, startups and corporate clients who want to boost their sales online.
Data Driven & Results Focused
Digital Marketing Agency in South Africa
Internet access has significantly increased in South Africa. More and more South Africans spend more time online connecting with family and friends, accessing newsworthy content, interacting on social media platforms and "googling" their favorite goods and services on search engines.
Your business needs a good digital Advertising agency in South Africa to put your brand in front of their faces, connect with them on social media platforms and target them on search engine results when they google products and services on search engines. Let iNetAxis, one of the best digital marketing agencies in Johannesburg, help you run paid advertising campaigns on Facebook, Instagram, Twitter, Google, Yahoo, Bing (Microsoft Ads) and other digital platforms to boost traffic and sales leads for your business.
iNetAxis Marketing team comprises of professional graphic designers, web developers, eCommerce marketing experts, social media gurus and internet marketing specialists experienced in creating, managing and running campaigns that bring high returns on investments. They will help you with creating high converting campaigns with beautiful graphics and compelling copywriting which connect with your potential clients.
Although our digital advertising agency is headquartered in Johannesburg Gauteng, we provide services to companies in Cape Town Pretoria, Bloemfontein and surrounding provinces in Gauteng, Mpumalanga, Limpopo, Eastern Cape, North West, Northern Cape, KwaZulu Natal, Freestate and Western Cape.