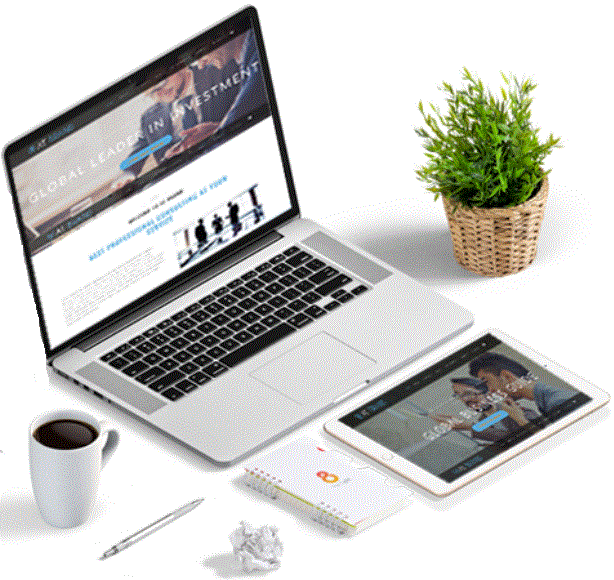 MEDICAL WEBSITE DESIGN IN JOHANNESBURG SOUTH AFRICA
Professional
medical web design in Johannesburg South Africa 
for doctors, dentists, private and public clinics, hospitals and healthcare professionals.
iNet Xis Marketing helps medical doctors, clinics, hospitals and healthcare professionals create online profiles which can advertise their practice, connect with patients actively looking for their services and create a platform to engage with their stakeholders
Our professional website designers in Johannesburg are experienced in developing and publishing beautiful healthcare websites which are easy to manage and increase leads for your practice.
HEALTHCARE WEBSITE DESIGN FOR DOCTORS, CLINICS &HOSPITALS
We have experience in creating web design for small business clients, large corporate business clients and entrepreneurs in different industries – fashion, beauty, finance, law, medical, construction, branding, modelling agency, church, security, consulting, tracing, NGOs, schools, creches, debt collection, job career center, recruitment agency, real estate property, online magazines, online newspaper, classifieds and the list grows every day…
BOOKING SYSTEM
Makes it easy for patients to book your service online
ONLINE BOOKING
Easy to use and manage booking system where your patients can make bookings on your site making it easy to manage your schedule and appointments.
CMS DESIGN
Where you upload and update unlimited content.
CMS DESIGN
Suitable for updatable content where you dont need to call a designer to add pictures, articles, galleries.
Easy to update sites for medical doctors, dentists, clinics, hospitals where you manage your own content.
ADMIN SYSTEM
Easy to use and manage back end administration system
HEALTHCARE ADMIN
You can be able to list your healthcare professionals, check bookings, invoices, patients details and other data at your fingertips.

BLOG SECTION
You can update your latest news, tips and healtcare articles.
BLOG NEWS SECTION
Our easy to use back end will make it easy for you to make announcements, share industrial knowledge, tips and newsworthy content with the world.
PATIENTREGISTRATION
Patients can register and create a login details
PATIENT REGISTRATION
Your support staff can register patients into your database creating profiles which will be accessed by doctors, support staff, nurses and accountants users in your system.
DOCTOR PROFILES
Doctors can list their profiles in the system
DOCTOR MANAGEMENT
Doctors will have their back end login details and can access appointments allocated to them, patients in the database, diagnosis and patients history.
They can also list their education, work experience and specialization.
INVOICING SYSTEM
Staff can create and manage invoices for patients
BILLING REVENUE MANAGEMENT
Simple billing and revenue management system. Staff with accounts authority can raise and manage invoices for patients.
Doctors or management will be able to access invoices and patients transactions or payment history, billing & revenue statements with their practice.
ECOMMERCE WEB DESIGN
Online stores where you can sell online.
ONLINE SHOP
Affordable online stores integrated with a payment gateway, shopping cart software and secure SSL certificate.
Start selling online now with our eCommerce solutions.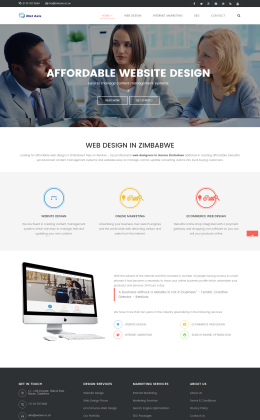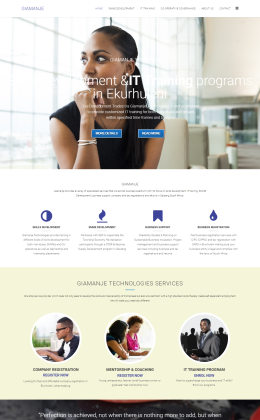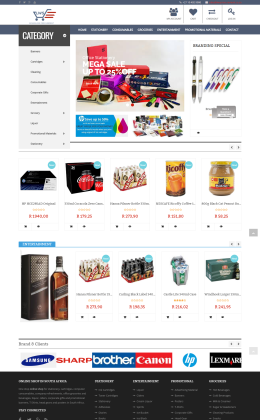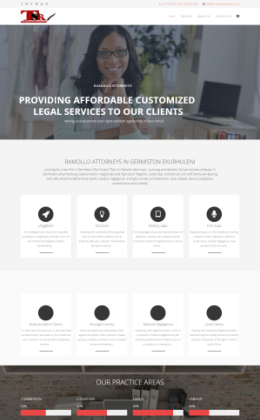 SEO Optimized Sites

Search engine optimized SEO web design – highly optimized making sure it is SEO friendly to be easily indexed and ranked high on search engines.

Backend Training

Our consultants will provide you a brief training and or documentation on how to manage your health-care management system

Responsive Web Design

The site flexes on desktop computer, laptop, tablet and mobile phone gadgets and devices. No need of a mobile site design version.
Cross Browser Compatibility

Compatible in multiple browsers – meaning it appears well on Google Chrome, Internet Explorer, Firefox etc and all browser versions.

Affordable Medical Web Design Prices

Affordable medical web design prices starting from R6500: any practice at any developmental stage can afford to have a website.

Domain Registration & Hosting

Will assist you with domain name registration of your unique domain, email accounts and create a hosting account from R40 per month

Privacy Policy

Your health-care system data is secure and can only be accessed by authorized users with access levels permitted

Interactive Designs

We create interactive Content Management Systems making sure your visitors do not have to call asking for price or how it works.
CHEAP MEDICAL WEBSITE DESIGN PRICES
BASIC
For start ups
 Basic CMS  site
Simple booking system
No management system
+ Domain registration
+ Blog function
SMALL PRACTICE
small business
Basic Functions
+ Blog function
+ Booking system
+ Medical System
+ Invoicing system
CLINIC
clinic
Medical system
+ Booking system
+ Billing system
+ Blog system
+ Mobile app
DIRECTORY
Content Management
 Directory system
Galleries
Categories
Locations
User management